– YOUR CONNECTION TO THE NORTH –
The Northway Motor Inn
About Us
A Restful Hotel for Travelers in Dease Lake, BC
Let us be your home base for adventures to the Cassiar mountains, historic Telegraph Creek, and the famous Stikine River country. The Northway Motor Inn is centrally located in Dease Lake along the Stewart Cassiar Highway (Hwy 37), one of two British Columbia routes to the Yukon and Alaska.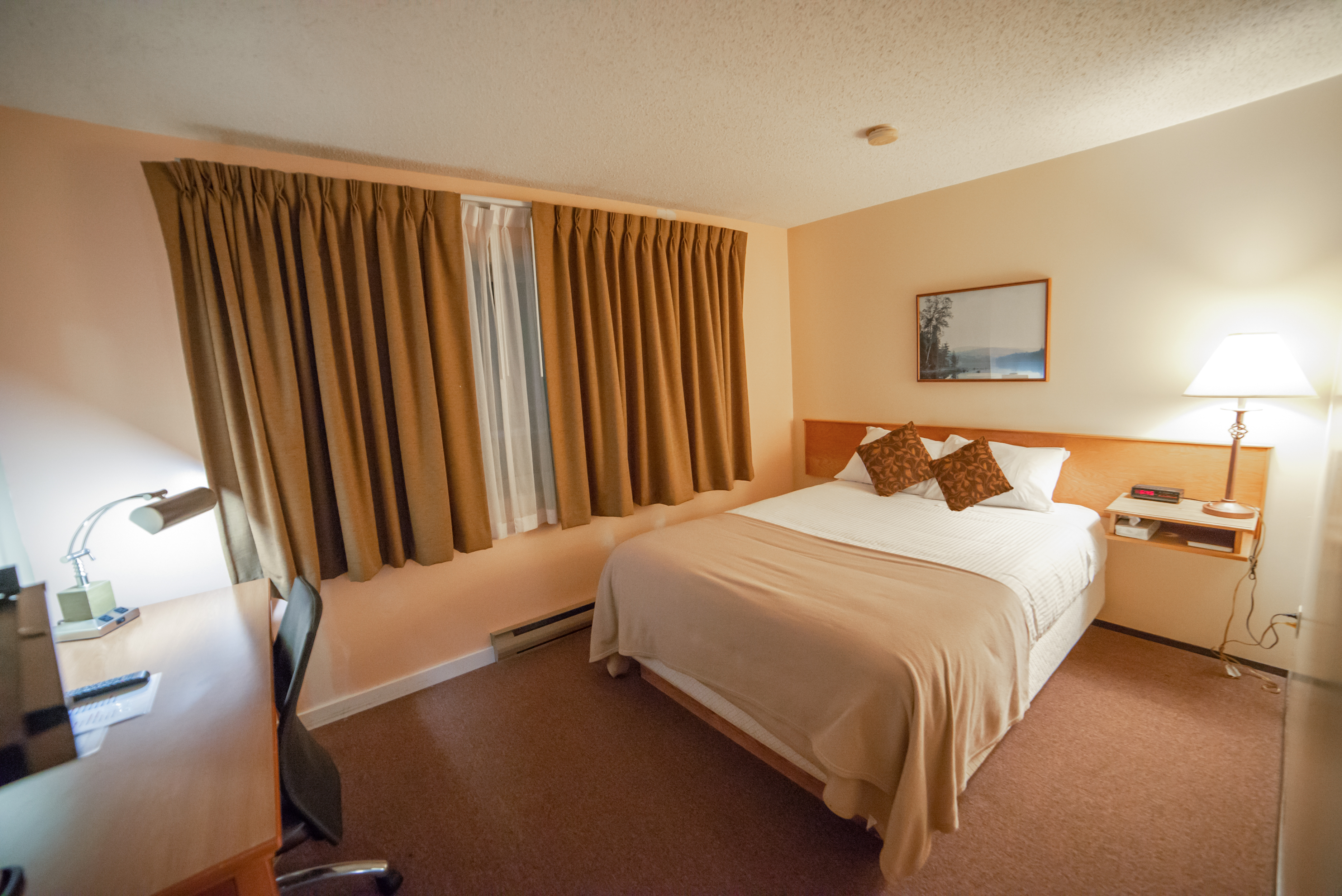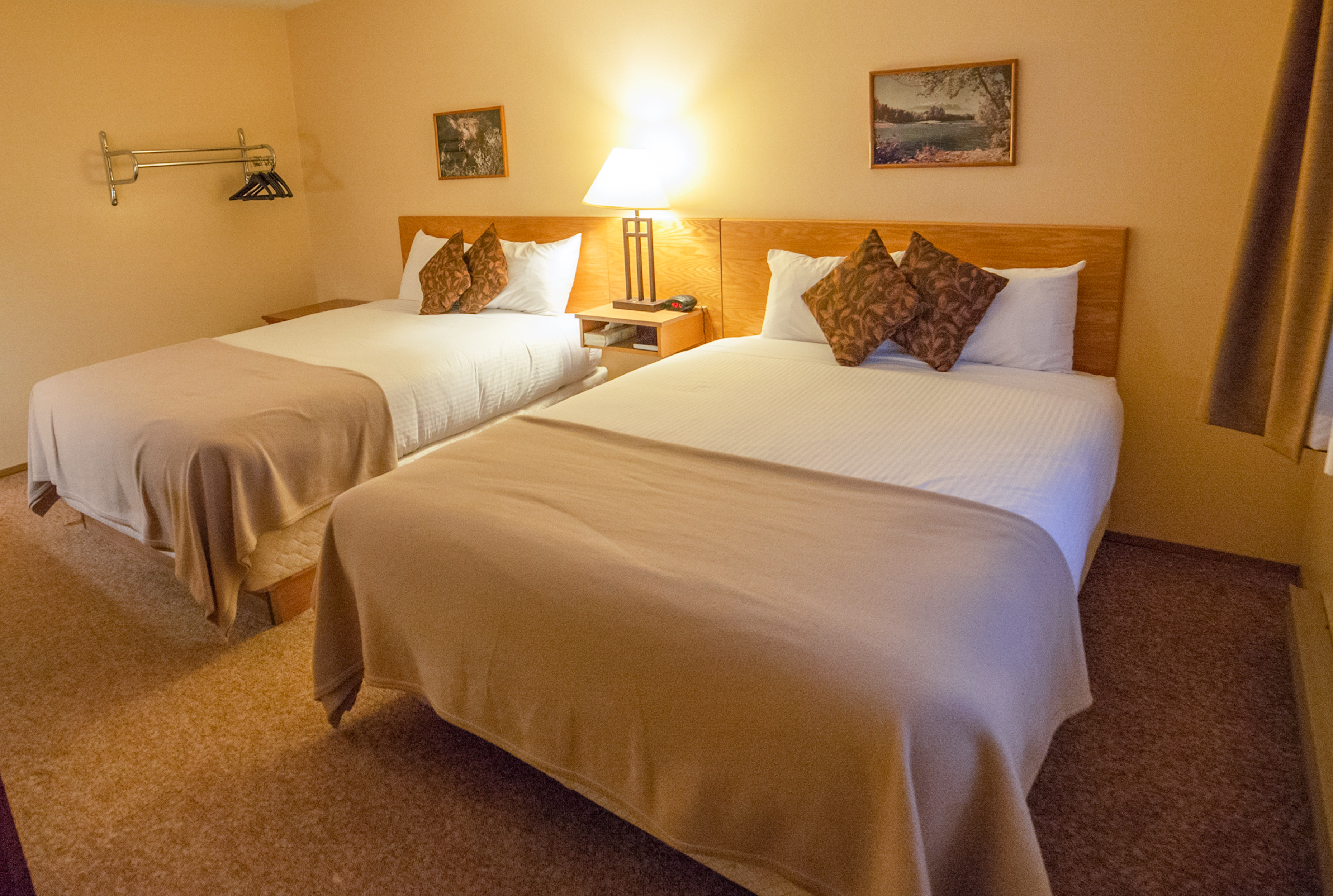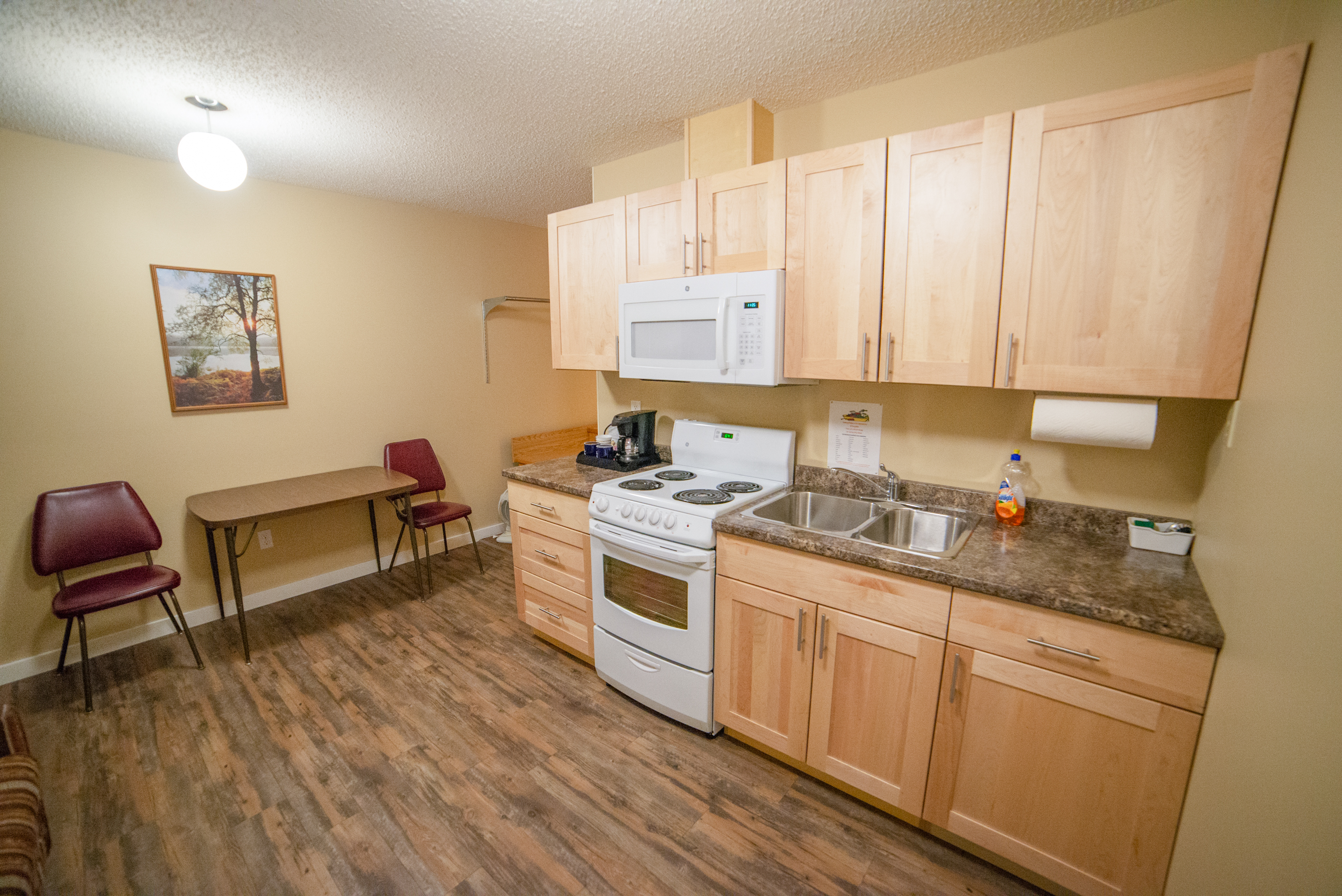 A friendly place with very clean room My wife and I stayed here twice travelling 'there and back' during our road trip. The room was clean and the kitchenette well stocked. TV and internet kept us entertained and in touch with family via internet along a remote winter highway. We definately will stay again.
Great place to stop We stopped here on our way to Whitehorse as it approximately the halfway point between Smither/Terrace and Whitehorse. It is very easy to find as there is very little in Dease Lake and has ample free car parking. There isn't a restaurant onsite but there is a small area where you can sit and eat your take out with plates and cutlery, you didn't want to take back to your room. There is also a BBQ available at the front of the property if you wanted to cook your own food. The rooms are large, clean and well appointed. We also stopped here a few days later on our return journey.
Meilleure établissement de notre voyage! Nous traversons actuellement les États-Unis et le Canada d'un océan à l'autre. Nous en sommes à la moitié de notre périple et nous n'avions jusqu'à maintenant rien connu de tel! Nous avons été superbement accueillis, la chambre est impeccable! Nous n'aurions pu espérer mieux! WoW!
Reeny and David P
27/09/2022
Very nice hotel The hotel is recently remodeled and was very nice. They are pet friendly and very accomadating for our dogs. They even gave me dog biscuits. We had the kitchenette room and cooked our dinner there. It was very clean and had a cozy feeling. Staff was friendly and very helpful.
Excellent Hotel! We stayed one Night on our way from Teslin to Stewart. The hotel is right off the highway and across the street from the gas station which has a large selection of foods and groceries. Our check in was very pleasant; the desk person was extremely friendly and helpful and let us know all the eating options in town.Our room had I think been recently renovated. It was extremely comfortable with an arm chair, large desk and chair, tv, refrigerator, microwave, coffee maker, a sink outside the bathroom and a very comfortable bed. The fixtures in the bathroom looked new as did everything else in the room. Although there is no phone service here, the Wi-Fi worked well. It really is a Mecca in the middle of the wilderness!
Great find in the middle of nowhere Driving from Whitehorse to Kamloops. First night was Dease Lake on the Stewart-Cassiar Highway. Stayed at Northway by default. What a great find! Very clean and comfortable room at a very reasonable price. As Bell II and Iskut are rumoured to no longer be taking, Dease is the only bed on the 750 km highway. They are not gouging as "the only show in town". They offer a small kitchen with sink, fridge/freezer and microwave. The bathroom is tiny but the basin is outside the bathroom. The tub has a grab bar which is unusually in a bargain hotel but necessary as the step-in is quite high. The only negative is that the hallway noise is obvious in the room. This is a bit of a problem as quests start moving around early in the morning and become a disturbance for those of us who like to ease into the day.I will gladly stay here again.
Cleanliness rules! We were fortunate to have one of their recently updated rooms, and we were very pleased with it; it was clean and for us that is the #1 requirement! Other guests had ordered food delivered, and had a good report about their meals. There's a nice eating area just off the lobby if you don't want to eat in your room, and the motel also has frozen meals available for purchase. For breakfast, the deli across the street at Super A opens at 7:00 a.m. for something quick and hot.
Excellent place to stay If you are traveling North and need a place to stay, this is it! Clean, great staff, good kitchenette and modern rooms. The manager was fantastic and made arrangements for cots for the kids. If you don't get a room with a kitchen they also have a shared kitchen area.
Fantastic place After an all day and most of the evening drive, we found this fantastic place rather late. While checking in we were notified about a food service with room delivery. We,( two more brothers and I) ordered the best hamburger and fries we have eaten in a long long time. We also had one of the best night's rest. Highly recommend this property.
Hidden Gem of a motel! This place made me feel home in a very stressful situation. I was on a trip pulling my trailer when I had the misfortune of losing my tire and ended up stranded. When I showed up at the front desk the manager Dede took care of me like I was family. She got me set up with phone numbers, towing, food to eat, a room that could accommodate my dogs. Everything I needed, she was literally the nicest person I have ever been around in a hospitality business. I ended up there for 2 nights, the entire staff was great, the room was clean and comfortable, price was very affordable being where it was located. I actually ended up really loving this place, they had a pretty lake you can walk to from the motel, gas/food and restaurants across the street. The motel has wifi but the town has no cell service which made it a unique place where everyone is forced to actually talk to each other because they can't be on their phones. If you are in the area make sure you stay at this place!
amenities
Amenities & Services
Parking & winter plug-ins
Long-distance calling cards
Have a question?
Get in touch.