– YOUR CONNECTION TO THE NORTH –
The Northway Motor Inn
About Us
A Restful Hotel for Travelers in Dease Lake, BC
Let us be your home base for adventures to the Cassiar mountains, historic Telegraph Creek, and the famous Stikine River country. The Northway Motor Inn is centrally located in Dease Lake along the Stewart Cassiar Highway (Hwy 37), one of two British Columbia routes to the Yukon and Alaska.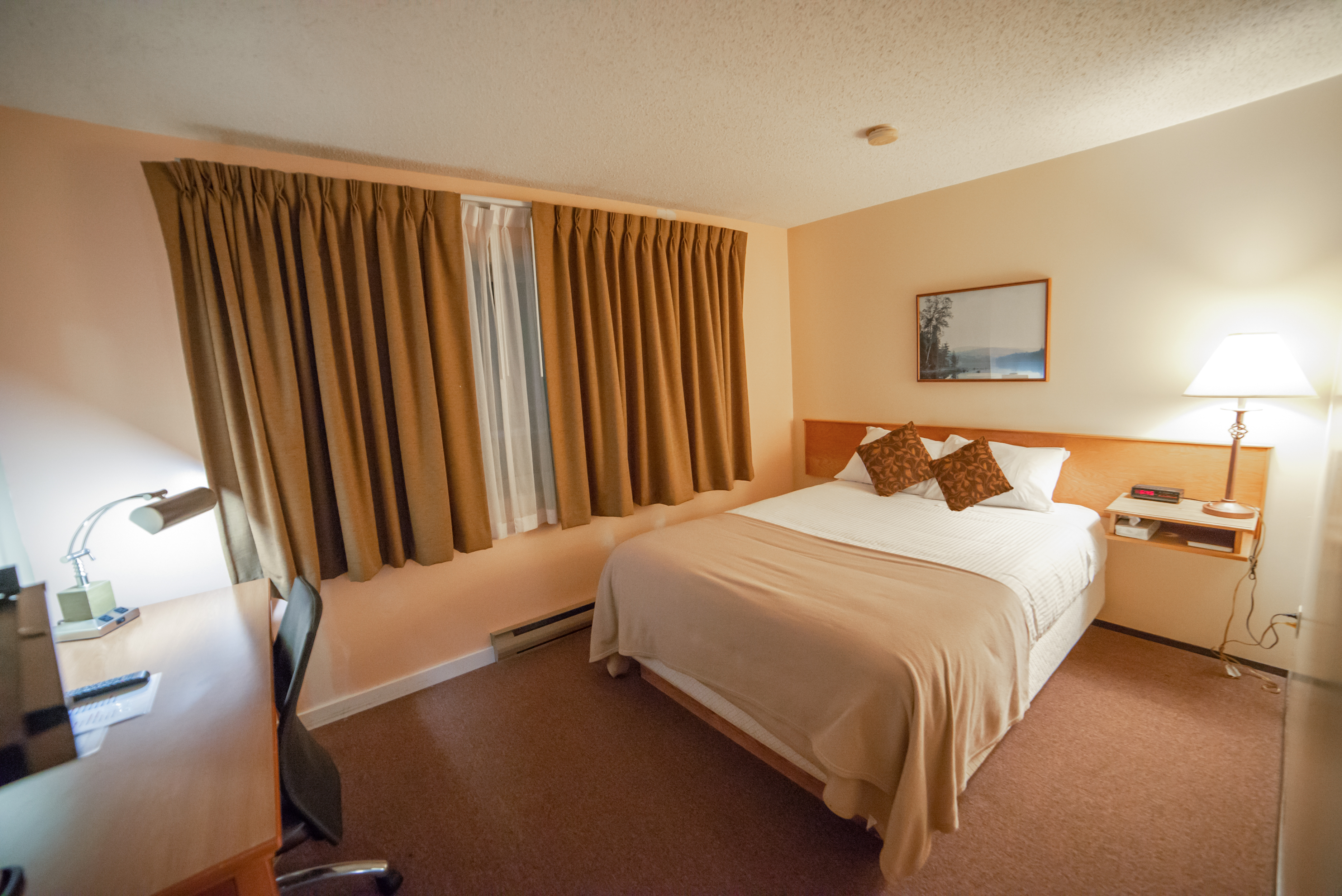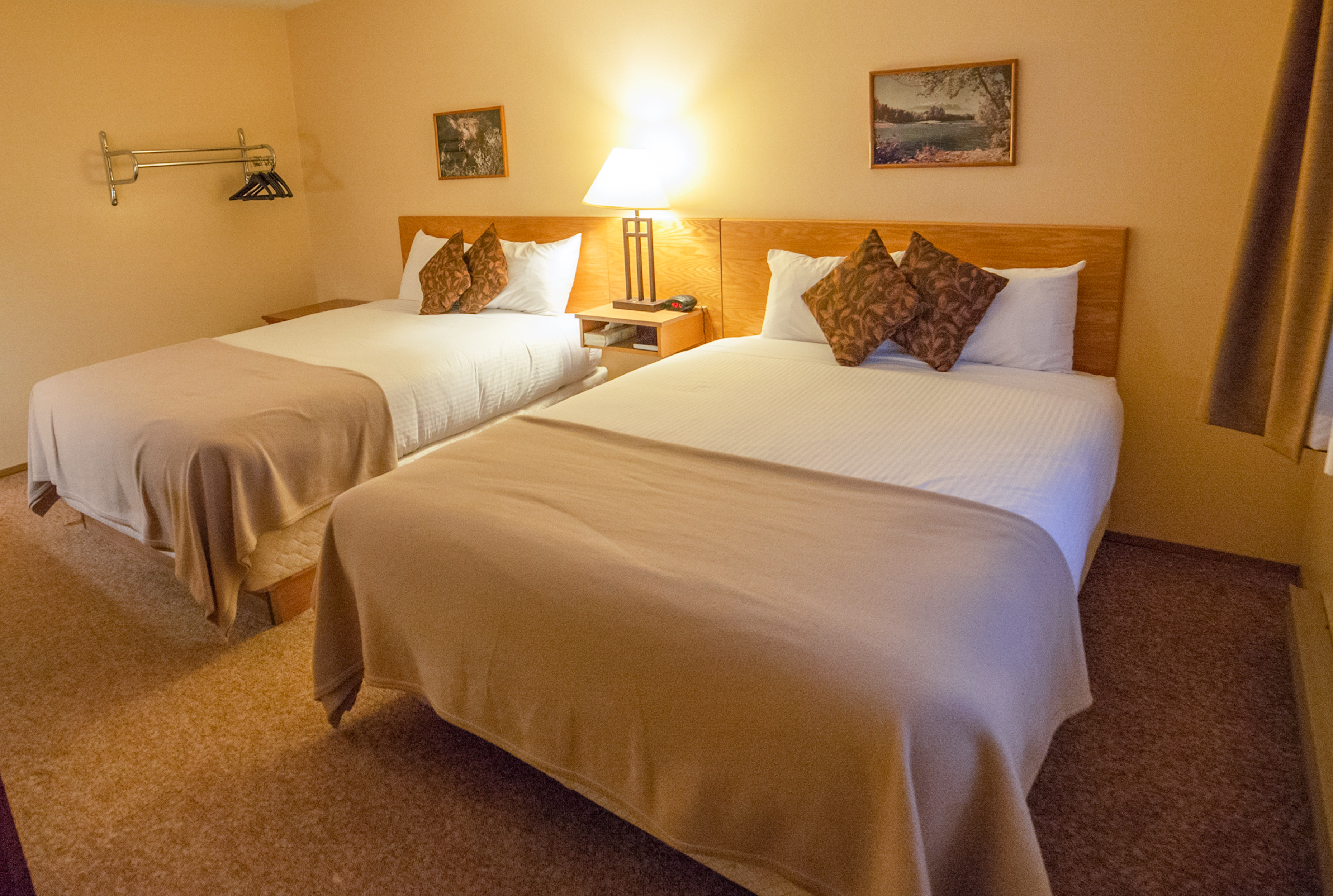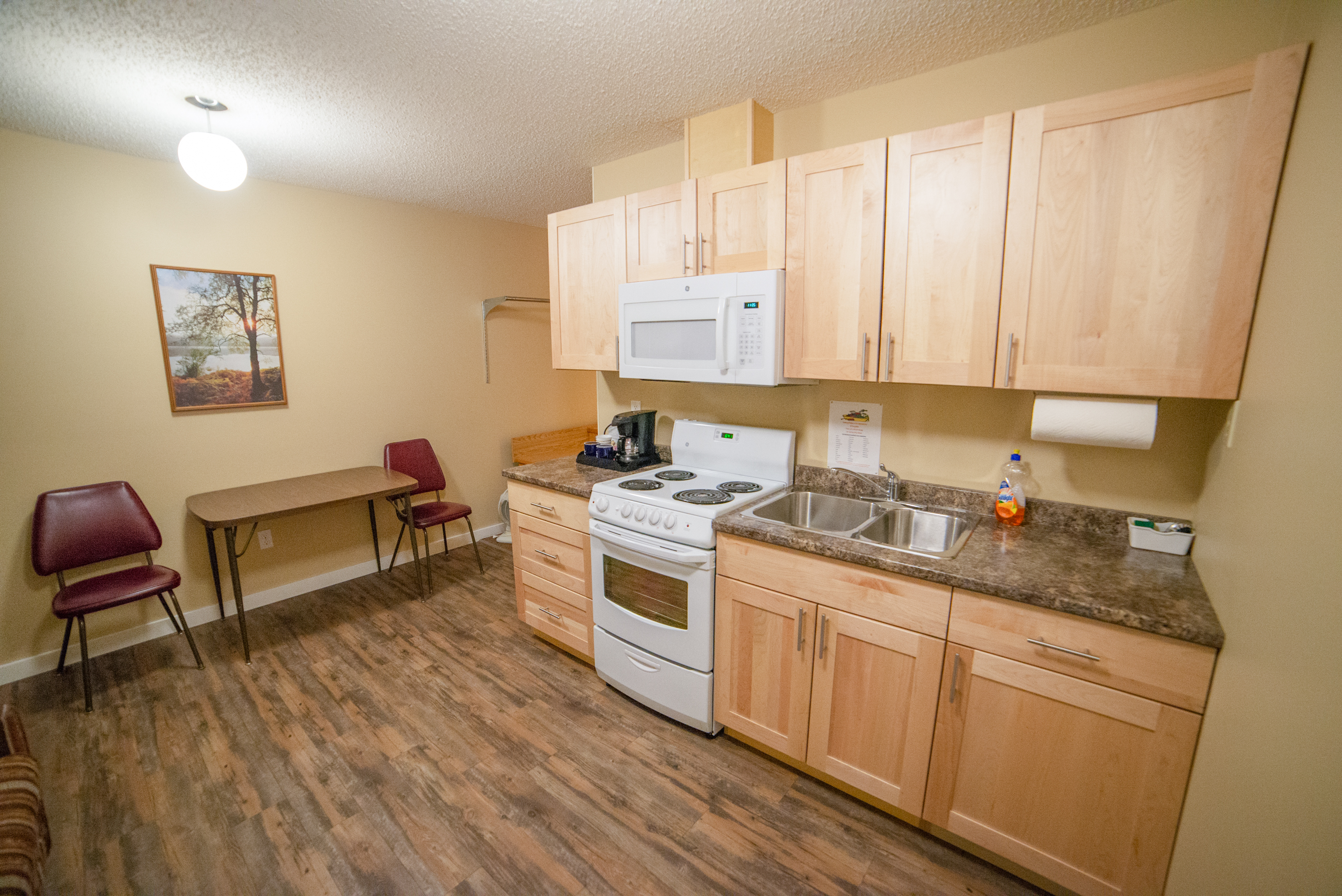 Very comfortable My wife & I stayed overnight on Sept.17 on our way home to Terrace. The lady at reception was very friendly and made us feel welcome. The following morning she thanked us for staying and wished us a safe drive home. Our kitchen room was clean, spacious and met our expectations. The bed was comfortable and provided us both with a good night's sleep. The hotel is undergoing some room renos, the lobby has improved and overall the hotel looks far nicer than it did the last time I stayed.

Quite place.. We came around 11pm and the receptionist is very friendly and welcoming despite late hours. The place is very quite and we had a good sleep. We had issues with our room but was handled very well by the manager Dede.

Surprise in a very remote area We were lucky to find an accommodation around that area on our way from Alaska to the lower 48. I have to admit, I did not expect it to be good - we just needed a stay. Super friendly staff, spacious and clean rooms. Yes, it is not new, but I was impressed with the ability to keep the place in such a good condition in such a remote place. Thank you!

Derrick McBeefy
10/08/2020
Great accommodation in isolation 😀 Was passing through town and decided to stay at this hotel. Great choice. Staff was super friendly and helpful. The room was spotless and had everything you'd expect in a big city but out in the great outdoors. No cell phone service but had great free wifi and lots of tv channels. It was raining and I was pretty beat down from driving so these were nice perks. A few buildings down there was a little restaurant called the Shack which served great burgers. The Petro Canada has a very well stocked grocery store and there's a liquor store inside as well. Will definitely stay again if I'm back in town and recommend others do the same.

123elgatomontez
05/08/2020
Motorcycle road trip Great super friendly service and clean rooms. Didi was really helpful and really went above and beyond to make us feel welcome and recharge for another ride. They have a BBQ area and coffee in the lobby in the AM. Laundry was quick and easy.

Very well run motel with friendly staff. I was very impressed with my room and the friendly service of the staff. One doesn't just stumble upon Dease Lake unless your hopelessly lost. I found the Inn very clean. I found the internet as I was expecting considering how remote this location is, you just have to be patient and don't want to download large files. It works well for staying connected to your family or basic searches. The restaurant wasn't open I assume because of the covid situation. Eating is limited in the little town but you can get take out from the grocery/liquor/general merchandise store/gas bar. As well there is a small food truck open on most days except for Sunday. All in all I enjoyed my short stay in Dease Lake and would stay again at the Northway!

Nice room Stayed here for the night, check in was quick and easy. I am very picky on places where my family stay, but the room was very nice. Ladies at the front desk were very helpful and friendly. We stayed in a Pet friendly room, even though we had no pets. The pet room was very nice and no smell of animals. We didn't want to stay on the 2nd floor worried it might be to hot. It was a bonus that they had a BBQ grill outside and a fire pit which was used by guest since we checked in. Very big Parking lot, fenced in area. Walking distance to "The Shack" (fast food take-out) must try, GREAT food !!

Great Place To Stay My husband and I spent three nights at the Northway Motor Inn this past week. The kitchenette room was spotlessly clean, the bed very comfortable and the staff friendly. We definitely will stay again next time work takes us to Dease Lake.
amenities
Amenities & Services
Parking & winter plug-ins
Long-distance calling cards
Have a question?
Get in touch.