– YOUR CONNECTION TO THE NORTH –
The Northway Motor Inn
About Us
A Restful Hotel for Travelers in Dease Lake, BC
Let us be your home base for adventures to the Cassiar mountains, historic Telegraph Creek, and the famous Stikine River country. The Northway Motor Inn is centrally located in Dease Lake along the Stewart Cassiar Highway (Hwy 37), one of two British Columbia routes to the Yukon and Alaska.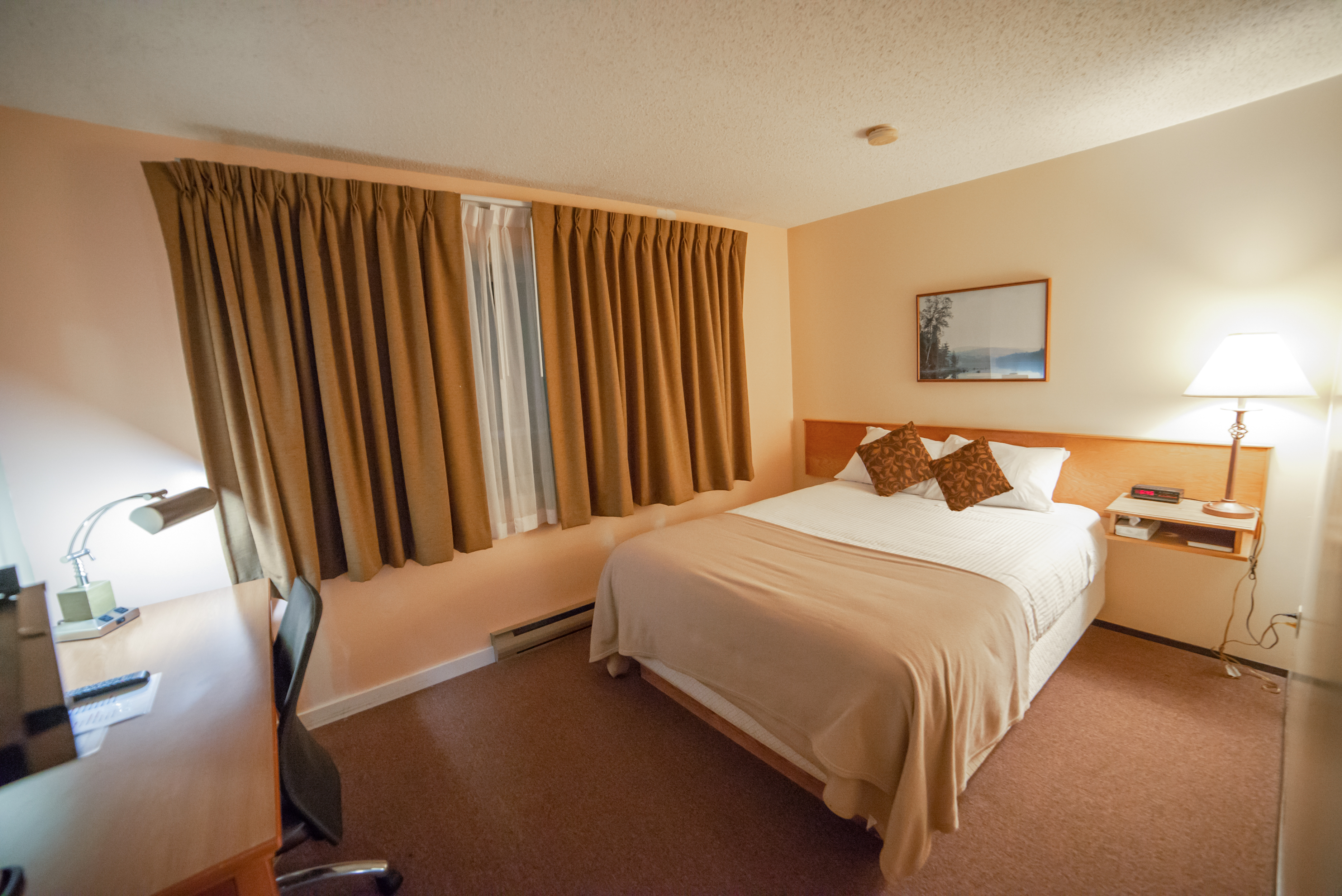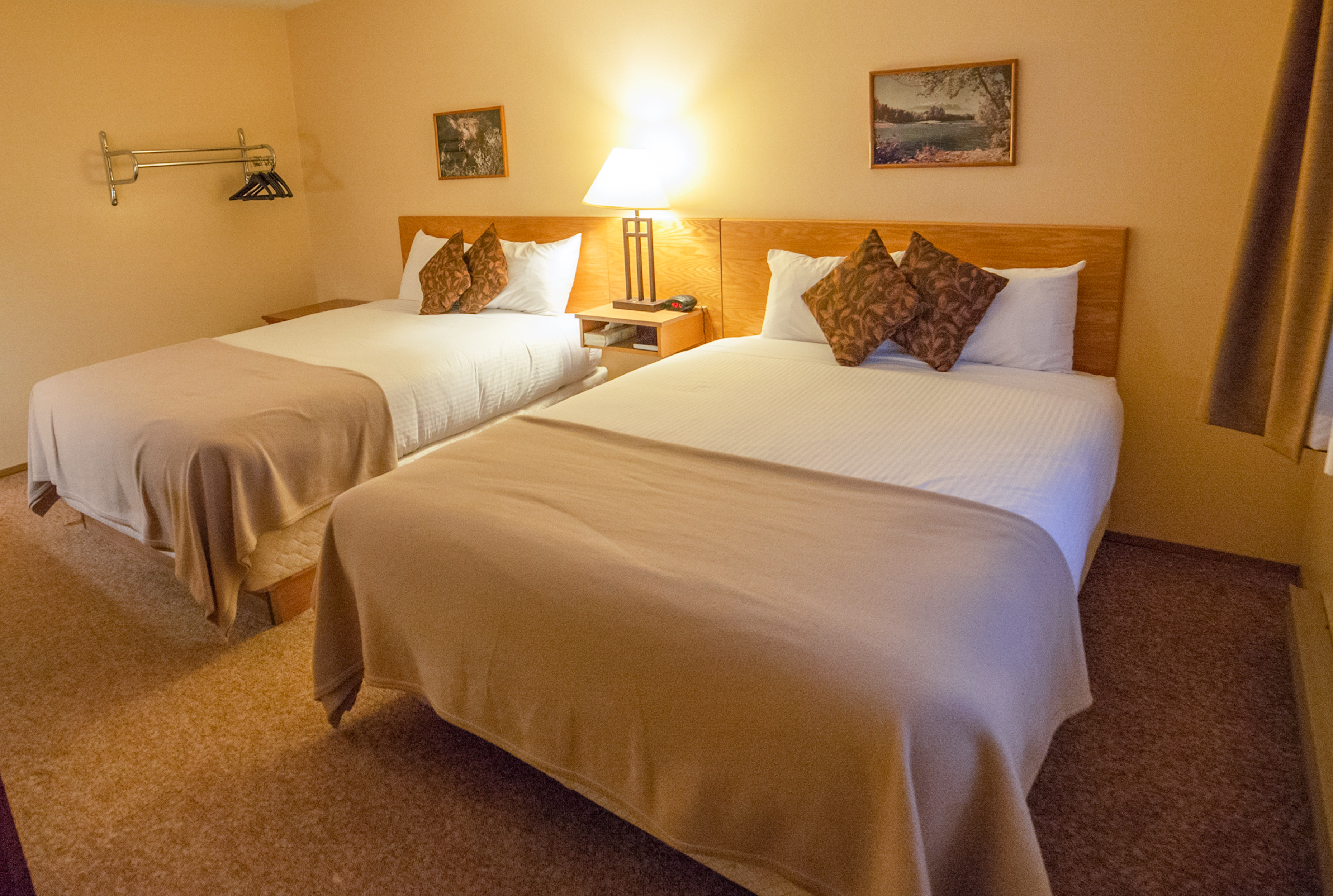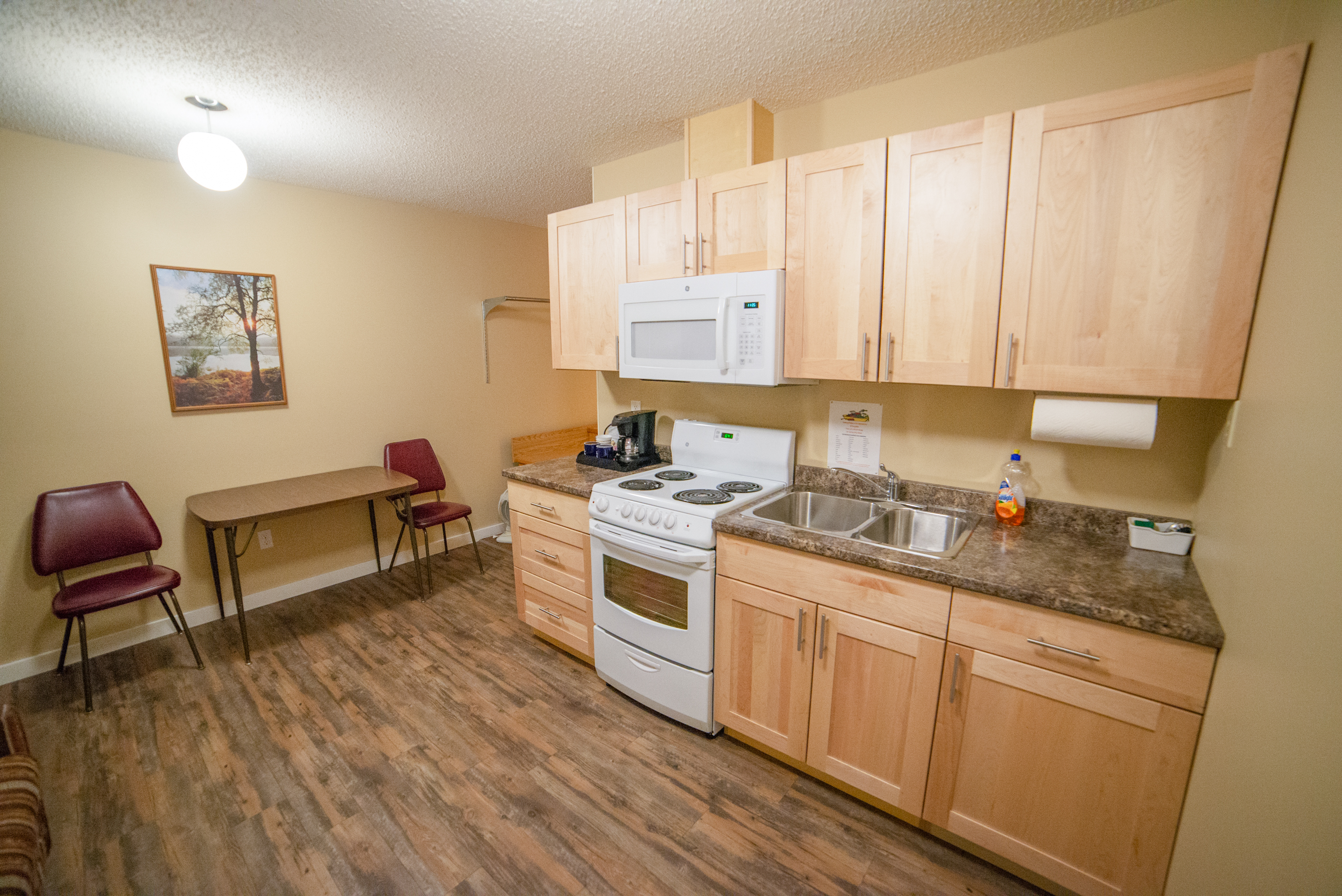 unbelievably welcoming and helpful The people of Dease Lake are all absolutely helpful, friendly and welcoming. After totaling my vehicle an hour south of town, not only did the tow driver get me to the hotel and settled for the night, the hotel staff were helpful in getting info for services in town, making sure i was alright and were extremely accommodating during a stressful time. Rooms are decent, beds are pretty comfortable and the frozen dinners they have are delicious. 6/5 stars

Worked for Us This is a small town (village?) so don't expect miracles. We stayed two nights and were satisfied. The staff was great with our luggage. The only issue was that you could hear every flush and shower in the place. Close to the few eating spots in town. Lighting was fine in the rooms

Discover36454598106
03/10/2021
Welcoming and friendly! What a welcoming place this is! Dede was professional and helped out in a jamb. The hotel was clean and the bed comfortable. Safe and friendly. They offer some frozen meals which they prepare for you. Wi-Fi service in an area that you desperately need it! Fantastic place. They offered information about gas and breakfast which is needed.

Traveller881206
01/10/2021
Nice motel in Dease Lake Very friendly and helpful staff. Got a freshly renovated room with a double bed, tv, microwave, refrigerator, coffee machine and free coffee. Everything was very clean. We also enjoyed the offered frozen dinner. Would recommend the motel and would book again.

Great property! Very friendly. Would return and stay there again. We were travelling with a construction crew and we were so impressed with Allison, Didi and Sharon and the whole staff. They made us feel right at home and were so helpful and accommodating to the whole crew. The rooms were spotless and were cleaned everyday with linens changed every few days. The bbq area was a great place to hang out and visit with fellow travellers. Thanks to everyone for making our time away from home so enjoyable

Immaculate hospitality The Northway Motor is an oasis in the middle of the wild north. Spotlessly clean, Comfortable and relaxing with friendly and helpful staff. Being a hospitality manager for over 20 years this Inn is a 5 out 5 stay. Thank You Northway Motor Inn -B3

Great Dease Lake motel Great hotel in Dease Lake well worth stopping and staying a while. Dede could not have been more helpful. The rooms are very nice and modern. They have Wi-Fi that works and will sell you a phone card that is very affordable. The staff work very hard to make your stay enjoyable

Not a looker, but a great stay The Northway Motor Inn is an older building in need of updating-they are in progress on this. Staff was incredibly nice. Woman at the front desk made sure we knew that the store/petrol station would close at 7pm that night and not open again until 8am the next morning, that way if we planned on heading out early we should fill up that evening. Outside of the room needing some updates it was a comfortable stay and well worth the price.

Very comfortable My wife & I stayed overnight on Sept.17 on our way home to Terrace. The lady at reception was very friendly and made us feel welcome. The following morning she thanked us for staying and wished us a safe drive home. Our kitchen room was clean, spacious and met our expectations. The bed was comfortable and provided us both with a good night's sleep. The hotel is undergoing some room renos, the lobby has improved and overall the hotel looks far nicer than it did the last time I stayed.

Quite place.. We came around 11pm and the receptionist is very friendly and welcoming despite late hours. The place is very quite and we had a good sleep. We had issues with our room but was handled very well by the manager Dede.
amenities
Amenities & Services
Parking & winter plug-ins
Long-distance calling cards
Have a question?
Get in touch.